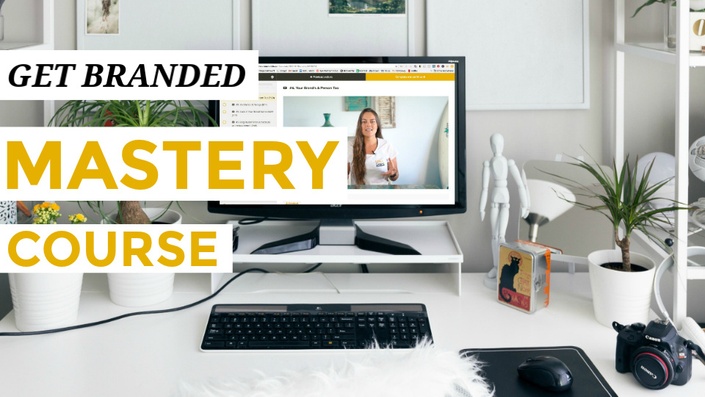 Get Branded Mastery Course
Everything you need to establish yourself & your business online!
What is the 'Get Branded' Mastery Course?
The GBMC was designed to help you create, launch, and scale your business online.
This curriculum is broken down into six modules to help not just the beginner, but the most advanced marketers, grow and scale their businesses.

This course should be taken by CEO's, teams, entrepreneurs, and creators, who want to use the power of social media to grow their endeavours. If you are not leveraging social media to market your business or build a profitable audience through influence, then you will soon be left behind; leaving money and opportunity on the table.
This Mastery Course will pull apart your business and piece it back together! We focus on building a solid foundation and brand, how to build an audience through that brand, finding products to match, connecting your products with people who are looking to buy, and how to scale your endeavours into a lucrative business. You can see the entire curriculum below...
This course is accessible to The Creatives Platform Members only.
To subscribe to The Creatives Platform, click here.
Here's What Our Members Are Saying...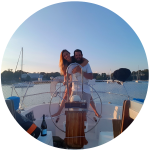 "Nathan and Hannah deliver their content in a manageable way, with a new topic released each month and in a variety of styles that would suit any type of learner. They bring real world examples and personal experience and lay it out in handy documents, videos and more! They are the reason our blog is called 'How Not To Sail a Boat' instead of 'How Not To Make a Blog' - thanks guys!!" ~ Cally Duncan https://www.facebook.com/hownottosailaboat/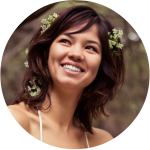 "When I purchased the online course from Nathan and Hannah I was a bit skeptical, but have found that their education truly goes above and beyond! They really want you to succeed and give you great tools that will help you get there. There is so much information that I have yet to dive into, but so far I was able to build a WordPress site, have learned how to monetize my content, and know so much more about online marketing with their guidance! Thank you Nate and Hannah, you guys rock :) " ~ Preeya Manita http://healgrowinspire.com
Your Instructor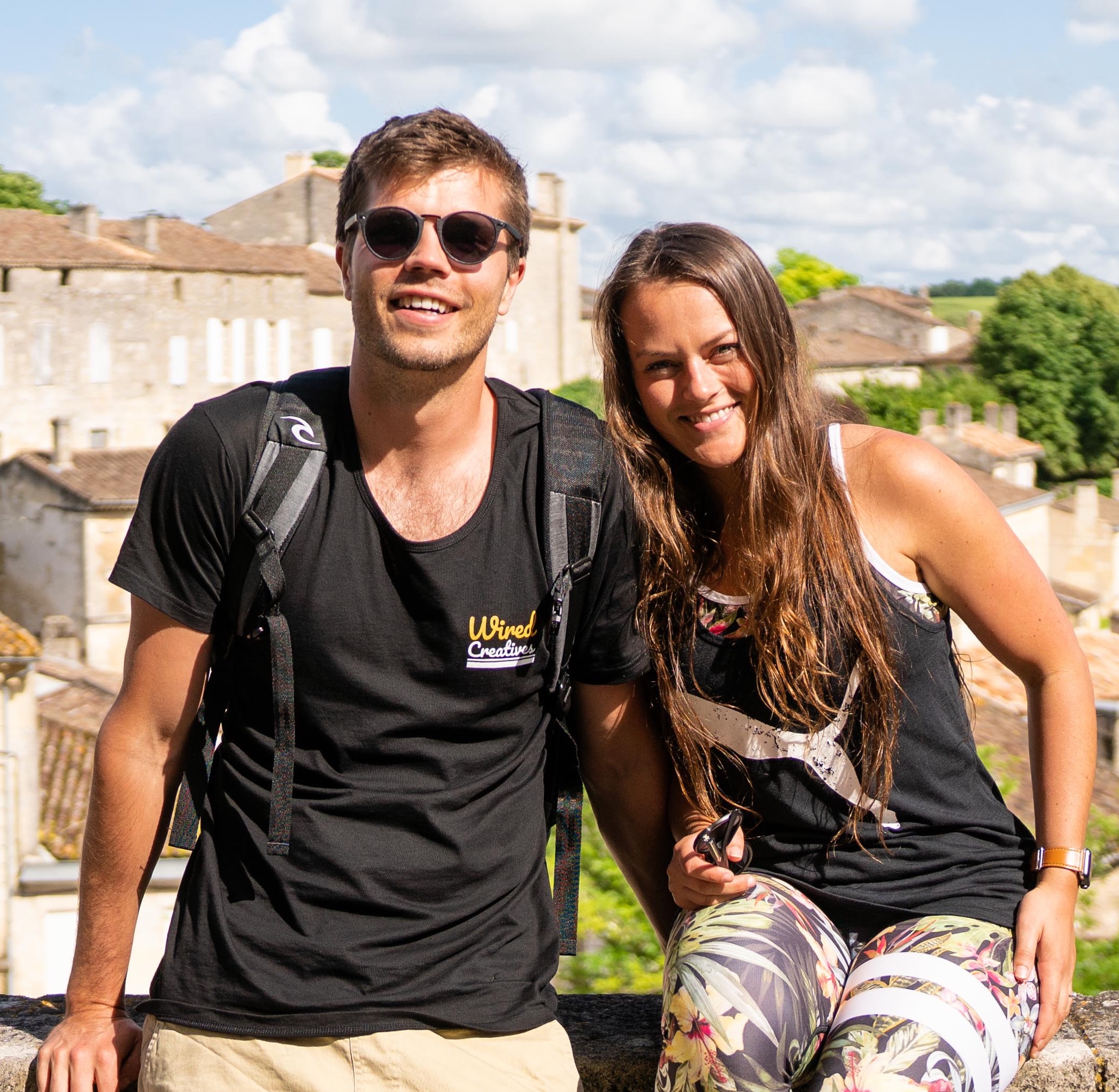 Nathan Buchan (World Nate) & Hannah Martin (Intrepid Introvert) created The Creatives Platform to help individuals establish their brand, and grow their businesses online.

This inspiring couple built large personal brands to capitalise on the rapid growth of social media and digital marketing. Not only that, they have managed to build a lucrative business using their marketing skills to live out a passion for travel. Both Hannah & Nathan spent 6+ years travelling the globe. They are now married, and spend most of their time between New Zealand, Australia, & Bali!

After working with many business owners, Nathan & Hannah have created this platform to help you, the individual, learn what's working as an individual.

Frequently Asked Questions
When does the course start and finish?
The course starts now and never ends! It is a completely self-paced online course - you decide when you start and when you finish. But let's face it ...The course is only 10% of the membership. There is a lot more content you will want to sink your teeth into!
How long do I have access to the course?
You have access for as long as you wish to stay subscribed! This will depend on whether you are a monthly subscriber or a yearly subscriber... It's completely up to you! Heck, stick around forever if you want! You're welcome for as long as you like!
What if I am unhappy with the course?
We would never want you to be unhappy! If you are unsatisfied with your purchase, contact us in the first 14 days of your subscription and we will give you a full refund.
What if I wish to cancel my membership?
No worries! We get it. You can cancel anytime inside the "My Profile" tab. Your subscription will remain active until your next billing cycle is reached.
Will I be able to communicate with you personally?
Absolutely! As a Creatives Platform member you have access to our private Facebook community where you can ask us (and any other creatives) whatever you like! We also host live Q&A sessions to personally answer any questions you may have. Plus we're reachable via email!
Each month, what will I get exactly?
Good question! Each month we run Q&A sessions to work with you on your business and get your burning questions answered. We also provide a new tutorial in either video, audio, or a written format into the Resource Library! This is so you can be sure that you are implementing the latest marketing strategies online. Alongside that, we are active inside our private Facebook community on a daily basis to help and collaborate with you!
This course is accessible to The Creatives Platform Members only.
To subscribe to The Creatives Platform and receive the Get Branded Mastery Course and many other bonuses, click here.