Hey, hey!
We're just shooting through an update of what we've been up to here in Vietnam and how your donations have helped so far.
First off, thank you so much for your kind donations! It really does go a long way here in Vietnam, and it makes a big impact on many children's lives.
We appreciate you and your generosity!
As you can see below this is a screenshot of the initial amount that was raised ($600NZD).
And here's a run down of where it has been allocated so far!

Da Nang Orphanage

Last Tuesday we went to the orphanage with our local friend Thanh. This is the same orphanage we visited last November.There were 11 babies in there then, and now there are 12… One of them was just a few days old.
Several of the babies are now walking and getting super mischevious! It's very cute, but the ladies working there definitely find it a handful!

There are 4 women who work at the orphanage. Two women at a time work full day shifts… They spend 24 hours in there and are awake about 20 hours a day! They are amazing and selfless as we found they only earn $200/month for their work.
When we visited they let us know what they were in need of which was baby formula.
So we went and purchased 3,000,000 VND worth of formula. That equates to $191.39NZD.
Local Village in Tra Bong
Over the weekend we joined a local volunteer group who were heading to Tra Bong, Quang Ngai.
There were two objectives for the weekend:
1. Hike a mountain to deliver blankets, food, and supplies to a very remote village at the top.
2. To bring blankets, jackets, food, and healthcare to another village in the foot hills of the mountains.
So late Friday night we trained 3 hours from Da Nang to Quang Ngai where we stayed one night.
On Saturday morning we loaded a truck with all the supplies, then drove another 70kms to the Village of Tra Bong. 

From here, we hiked 2+ hours up a mountain, each of us carrying supplies like food, blankets, toys, and clothes.
The village at the top was nothing like we have seen before! They speak their own language, grow their own food, and have the most beautiful genuine smiles you'll ever see! I mean look at how cute these kids are!

After hiking down that evening, we set up camp in the local school of Tra Bong. We slept on the floor in one of the classrooms - we learned that Vietnamese really can sleep anywhere haha!
Early the next morning we set up the school courtyard with all the supplies we were giving away to the people of Tra Bong, and the locals started arriving.
There were medical stations with 5 doctors doing blood tests and providing medication to those in need, there were blankets and food, and enough new rain jackets made especially for all the children of the village.
We allocated 1,000,000VND ($67.72NZD) towards the final payment of the jackets (as all funds were raised prior to us knowing about this trip) - so thanks to your donations you have helped keep these kiddos warm and dry!

So as a summary:
Raised $600
Formula: - $191.39
Jackets: -$67.72
Bank fees: -$12.45
*New donations in Paypal: = $307.04
—————————-
Remaining: = $635.48
*At this time there is also an additional $307NZD in the Paypal account from new donations that have come through! (Thank you for continuing to donate!)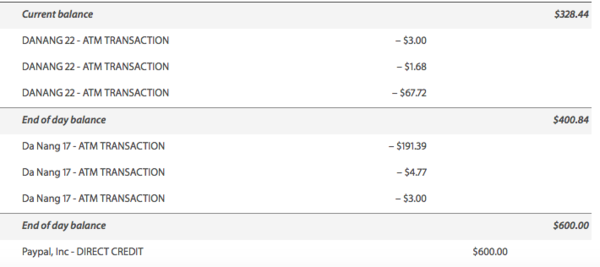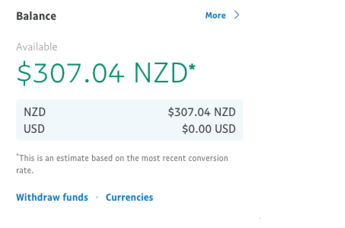 Plans for the future spend:
Formula, nappies and other supplies needed by the orphanage - expected date early Feb. And again in mid Feb before we leave. We will keep you updated on those visits!
Thank you again for your contributions!
And if you have any questions, just add them in the comments below:)
Chat soon,
Hannah & Nate
P.s: All travel costs and expenses associated with our giving back efforts are paid for from our own accounts. The only 'admin fees' are the bank fees. Unfortunately the bank fees are unavoidable due to the transactions occurring overseas and from a different country than the bank location.